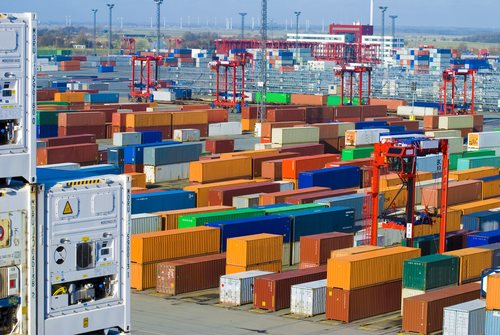 On October 19, 2012, Immigration and Customs Enforcement (ICE) announced that their Homeland Security Investigations (HSI) has extensively trained Paraguay's Custom Office and other law enforcement in the country on seizing counterfeit goods. The training has proven extremely successful, and Paraguayan authorities have seized a huge amount of counterfeit goods in the last month.

On October 16, 2012, HSI agents and Paraguayan authorities successfully seized $34 million of counterfeit merchandise. On October 11, the authorities received information about the smuggling of merchandise through Silvio Pettirossi International Airport in Asunción. HSI and Paraguayan authorities found counterfeit watches from a Swiss origin, and about 12,500 counterfeit Samsung cell phones were also discovered.

A large search and seizure occurred earlier on September 26 as well. HSI and Paraguayan Customs targeted a shipment from Uruguay to Ciudad de Este in Paraguay. While searching the container, the authorities found counterfeit Xboxes, PlayStations, and Nintendo systems. The counterfeit merchandise had a retail value of $741,041.

Raul O. Aguilar, HSI Buenos Aires attaché, stated, "Partnerships with international customs agencies and border security agents are essential to combating intellectual property theft. HSI is proud to support our Paraguayan colleagues with our expertise in disrupting criminal organizations that import counterfeit products and goods."

The seizures were part of the Illicit Pathways Attack Strategy (IPAS) under HSI. ICE states that transnational organized crime (TOC) has grown more complex and become widespread over the last two decades, but IPAS attempts to interconnect authorities around the world to combat counterfeit goods.

Aguilar also stated, "HSI will continue to provide training exercises and build strong partnerships with our Paraguayan counterparts in order to assist in the targeting and interception of shipments containing smuggled and illicit cargo. Such training has been instrumental in increasing the abilities of the various agencies with the Republic of Paraguay, and has contributed to an increase in seizures."

Source: U.S. Immigration and Customs Enforcement
Comments
comments